» Home
» Accommodation
» News & Weather
» Activities
» Travel
» Food & Drink
» Out & About
» Culture
» Information
» Property
» Non-Profit
» Contact Us
» Site Search
» Site Map
Corfu Recipes - Omelette
This page gives you the opportunity to re-create some of your favourite Corfiot taverna recipes at home. This time, a typical Corfu omelette - made with fresh tomatoes.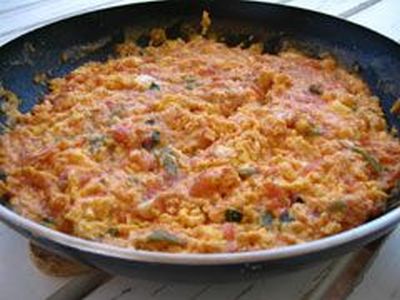 Ingredients - 3 tablespoons olive oil. 450 gr. ripe tomatoes, peeled and chopped. 1 teaspoon oregano, thyme or basil. salt and black pepper. A pinch of sugar. 4 eggs beaten a little with a fork.
Instructions - Heat the olive oil in a large frying pan and add the prepared tomatoes and the herbs. Stir a little and let them cook gently for 5-8 minutes until all the liquid evaporates. Stir in some seasoning and the sugar and add the seasoned beaten eggs, pouring them evenly all over the tomatoes. Stir gently with a fork and cook slowly for 3-4 minutes until the eggs are cooked but not too solid.
Recipe Archive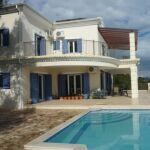 Corfu Premier Property
A selection of the most prestigious, exclusive, stunning & interesting
Corfu Property For Sale