» Home
» Accommodation
» News & Weather
» Activities
» Travel
» Food & Drink
» Out & About
» Culture
» Information
» Property
» Non-Profit
» Contact Us
» Site Search
» Site Map
Corfu Recipes - Meat and Green Beans
This page gives you the opportunity to re-create some of your favourite Corfiot recipes at home. This time, Meat and Green Beans.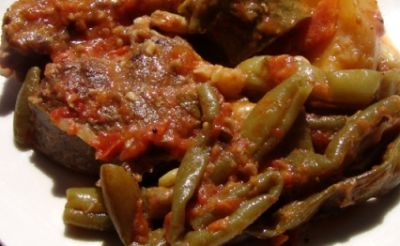 Ingredients - 1 kg meat (pork or beef), cut into portions. 1 kg green beans fresh or frozen - if fresh cleaned and with the string removed. 4 fresh tomatoes (mashed). 1 medium onion, chopped. 3 tbsps olive oil. Salt. Pepper.
Instructions - Cook the onion in the oil and add the meat until it starts to turn brown. Add a little water and continue to cook at a low temperature. When it is half-cooked add the beans, tomatoes, salt and pepper and let it simmer for two to three hours. The beef should be tender and the remaining sauce thick. Serve hot with rice or potatoes.
Recipe Archive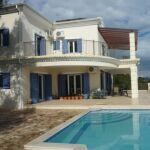 Corfu Premier Property
A selection of the most prestigious, exclusive, stunning & interesting
Corfu Property For Sale