» Home
» Accommodation
» News & Weather
» Activities
» Travel
» Food & Drink
» Out & About
» Culture
» Information
» Property
» Non-Profit
» Contact Us
» Site Search
» Site Map
Corfu Recipes -
Kolokythokeftedes
This page gives you the opportunity to re-create some of your favourite Corfiot taverna recipes at home. This time Kolokythokeftedes (Courgette Fritters).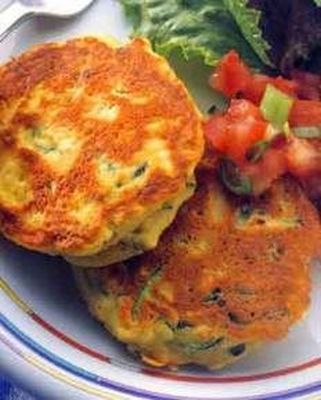 Ingredients - 1 kilo courgettes (zucchini). 1/2 kilo potatoes. 1 kilo onions. 3 medium eggs. 1 cup grated cheese. 1 teaspoon salt. Flour for coating balls. Oil for frying.
Instructions - Boil then strain the potatoes, courgettes and onions. Squeeze excess water through a muslin cloth for better results (you can squeeze out the water using your hands). Combine with slightly beaten eggs, cheese and salt. Shape into balls, coat with flour and fry on both sides until golden brown. Place on kitchen paper to absorb oil. Serve as a starter.
Recipe Archive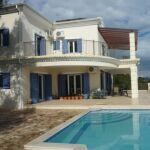 Corfu Premier Property
A selection of the most prestigious, exclusive, stunning & interesting
Corfu Property For Sale