» Home
» Accommodation
» News & Weather
» Activities
» Travel
» Food & Drink
» Out & About
» Culture
» Information
» Property
» Non-Profit
» Contact Us
» Site Search
» Site Map
Corfu Recipes - Melitzanosalata
This page gives you the opportunity to re-create some of your favourite Corfiot taverna recipes at home. This time a popular starter - Melitzanosalata (Aubergine Dip).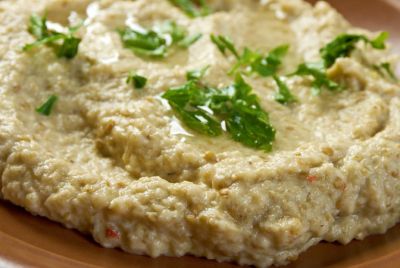 Ingredients - 6 round aubergines. 3 cloves garlic. Onion. Olive oil. Lemon juice. Salt and pepper. Parsley.
Instructions - Prick the aubergines with a fork and bake them in a hot oven. When they are soft, cool them and peel them carefully. Chop the aubergines and put them through a blender until they become a pulp. Gradually add the onion, garlic, parsley and lemon juice to this mixture and continue blending until it becomes soft. Season to taste.
Recipe Archive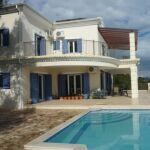 Corfu Premier Property
A selection of the most prestigious, exclusive, stunning & interesting
Corfu Property For Sale