» Home
» Accommodation
» News & Weather
» Activities
» Travel
» Food & Drink
» Out & About
» Culture
» Information
» Property
» Non-Profit
» Contact Us
» Site Search
» Site Map
Corfu Recipes - Potatoes with Thyme
This page gives you the opportunity to re-create some of your favourite Corfiot taverna recipes at home. This time Potatoes with Thyme. This dish was often taken down to the land and eaten with some cheese and olives.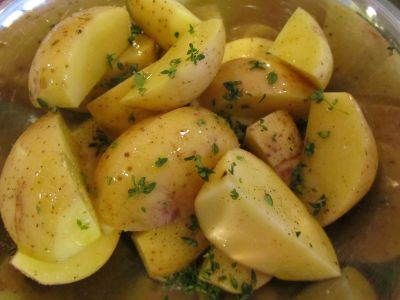 Ingredients - 1 kilo peeled potatoes. Half a kilo of peeled and chopped tomatoes. 2 medium sliced onions. Olive oil. Salt. Thyme. Paprika.
Instructions - Sauté the onions in the oil in a medium sized casserole. When they start to take colour, add the tomatoes, the salt and paprika. Add the potatoes and just enough water to cover. Put the lid on the casserole and cook gently until the potatoes are cooked and only the oil and sauce remains - you may have to add some more water if it dries up before they are cooked. Remove from the heat and sprinkle on lots of Thyme. Serve warm or cold.
Recipe Archive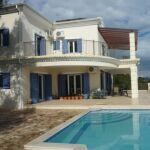 Corfu Premier Property
A selection of the most prestigious, exclusive, stunning & interesting
Corfu Property For Sale