» Home
» Accommodation
» News & Weather
» Activities
» Travel
» Food & Drink
» Out & About
» Culture
» Information
» Property
» Non-Profit
» Contact Us
» Site Search
» Site Map
Corfu Recipes - Peas in Tomato Sauce
This page gives you the opportunity to re-create some of your favourite Corfiot taverna recipes at home. This time Peas in Tomato Sauce.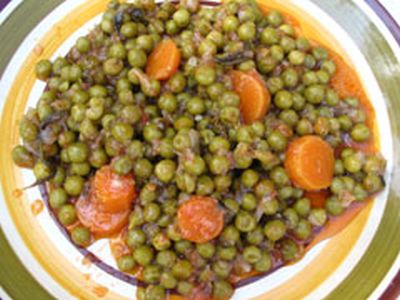 Ingredients - 1 cup dried peas. 3 spoons olive oil. 1 medium onion, chopped. 1 garlic clove, finely chopped. 500 gr finely chopped tomatoes. Half tspn sugar. 1 spoon fresh oregano. 1 spoon fresh basil. 1 cup water. 2 spoons tomato paste. 1 courgette, sliced. 1 carrot sliced. Salt and pepper.
Instructions - Soak the peas overnight. Drain and place them in a saucepan. Boil them at a low temperature until tender (about 45 minutes). Remove from saucepan and drain them. Heat the oil and cook the onion and garlic. Add the rest of the ingredients and simmer until the sauce thickens. Add the peas and let them boil with the sauce. Serve hot.
Recipe Archive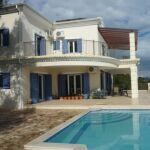 Corfu Premier Property
A selection of the most prestigious, exclusive, stunning & interesting
Corfu Property For Sale