» Home
» Accommodation
» News & Weather
» Activities
» Travel
» Food & Drink
» Out & About
» Culture
» Information
» Property
» Non-Profit
» Contact Us
» Site Search
» Site Map
Corfu Recipes - Psari Plaki
This page gives you the opportunity to re-create some of your favourite Corfiot recipes at home. This time, Psari Plaki (Baked Fish).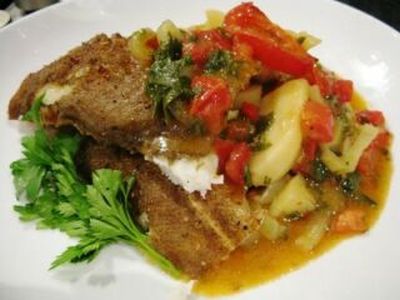 Ingredients - One and a half kgs of any white fish - cut up or whole. Half kg onions. Half kg tomatoes. Half kg sliced new potatoes. A chopped head of garlic. Half a cup of chopped parsley. A third of a cup of olive oil. Half a cup of red wine. Lemon. Salt and pepper.
Instructions - Clean and wash the fish and season with salt and pepper. Squeeze the juice of the lemon over it, and let it stand for an hour. Thinly slice the onions and rinse with cold water. Pour half of the oil into a flat oven dish and spread the onions and potatoes over the bottom. Sprinkle with half the parsley and half the garlic. Lay the fish on this and sprinkle with the remaining parsley and garlic. Pour the remaining oil over the dish, then the wine and tomatoes. Bake in a pre-heated oven for 30 minutes at 180 degrees celsius.
Recipe Archive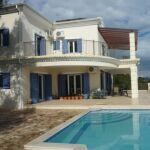 Corfu Premier Property
A selection of the most prestigious, exclusive, stunning & interesting
Corfu Property For Sale