» Home
» Accommodation
» News & Weather
» Activities
» Travel
» Food & Drink
» Out & About
» Culture
» Information
» Property
» Non-Profit
» Contact Us
» Site Search
» Site Map
Corfu Recipes - Keftedes
This page gives you the opportunity to re-create some of your favourite Corfiot taverna recipes at home. This time, Keftedes or meatballs.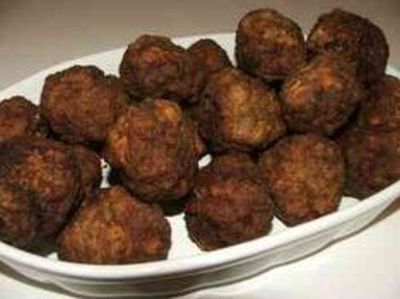 Ingredients - 500g minced beef. 500g minced lamb or pork. A piece of bread, soaked in water and squeezed as dry as possible, to make 2 cups. 2 cups onions, finely chopped. 2-3 tbsp fresh parsley, chopped. 1 tbsp fresh mint, chopped. 2 tsp dried oregano. 2 eggs, beaten. Salt & freshly ground black pepper. Flour. Oil for frying.
Instructions - Mix all the ingredients (except for the flour) together in large bowl and leave to rest for half an hour. Shape into small balls, cover lightly with flour and fry in very hot oil until golden. The keftedes can also be baked in the oven. They are traditionally served as a meze (hors d'oeuvre) or with spaghetti and tomato sauce.
Recipe Archive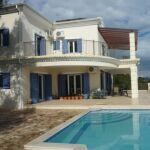 Corfu Premier Property
A selection of the most prestigious, exclusive, stunning & interesting
Corfu Property For Sale