» Home
» Accommodation
» News & Weather
» Activities
» Travel
» Food & Drink
» Out & About
» Culture
» Information
» Property
» Non-Profit
» Contact Us
» Site Search
» Site Map
Corfu Recipes - Bordetto
This page gives you the opportunity to re-create some of your favourite Corfiot taverna recipes at home. This time, Bordetto. Any white fish with few bones will do. The name comes from the Venetian word "brodetto" meaning soup or broth.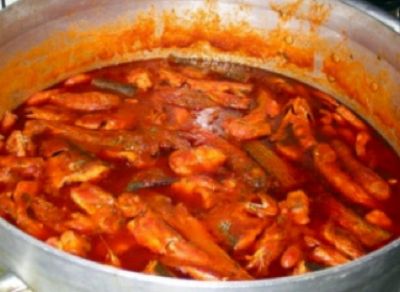 Ingredients - 3 pounds fish - preferably grey mullet or sea bream. 1 pound onions finely chopped. 1 cup olive oil. 3 cloves garlic finely chopped. 2 tbsps tomato paste diluted with 1 cup water. 1 tbsp paprika or cayenne pepper. Half tsp freshly ground black pepper. 1 pound small stewing onions. 1 pound potatoes sliced in thin rounds. 2 tsps chopped parsley. Salt to taste.
Instructions - Wash the cleaned fish and sprinkle with salt. Sauté the chopped onions in half the olive oil for about 10 minutes until soft. Then add the garlic, tomato paste, water and red and black pepper, and simmer for half an hour. Heat the rest of the olive oil in a separate pan and brown the small stewing onions. Add the onions, fish and potatoes to the sauce and simmer for about 20 minutes. Serve sprinkled with chopped parsley.
Recipe Archive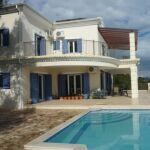 Corfu Premier Property
A selection of the most prestigious, exclusive, stunning & interesting
Corfu Property For Sale