» Home
» Accommodation
» News & Weather
» Activities
» Travel
» Food & Drink
» Out & About
» Culture
» Information
» Property
» Non-Profit
» Contact Us
» Site Search
» Site Map
Corfu Recipes - Loukoumades
This page gives you the opportunity to re-create some of your favourite Corfiot taverna recipes at home. This time, Loukoumades - Greek style doughnuts.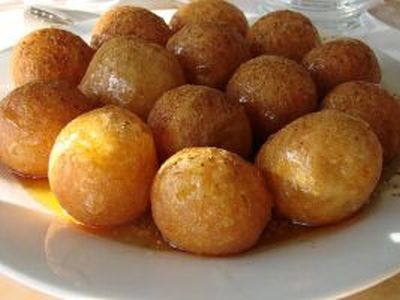 Ingredients - 2 cups flour. 4 teaspoons yeast. 1 teaspoon salt. Oil for deep frying. Honey. Cinnamon.
Instructions - Thin the yeast in half a cup of warm water. Mix the flour with the salt and put it in a deep bowl. Add the yeast and an extra cup of warm water and mix well until you have a uniformly thin paste. Cover and leave this mixture in a cool spot for one and a half hours until it rises and forms bubbles under the surface. Heat the oil in a deep frying pan and pour in the batter mix, one large spoonful at a time. The batter will form round dumplings. When they darken a little remove them with a strainer or ladle. Pour honey over them and sprinkle with cinnamon.
Recipe Archive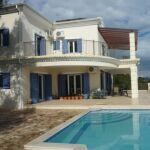 Corfu Premier Property
A selection of the most prestigious, exclusive, stunning & interesting
Corfu Property For Sale