» Home
» Accommodation
» News & Weather
» Activities
» Travel
» Food & Drink
» Out & About
» Culture
» Information
» Property
» Non-Profit
» Contact Us
» Site Search
» Site Map
Corfu Recipes - Green Beans
This page gives you the opportunity to re-create some of your favourite Corfiot taverna recipes at home. This time, Green Beans in Tomato Sauce.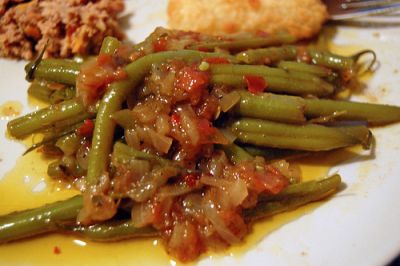 Ingredients - 1 kg green beans, 300 ml water, 1 onion thinly sliced, 200 ml olive oil, 3 tablespoons finely chopped parsley, 500 grms tomatoes thinly sliced, salt.
Instructions - Clean the beans by cutting the stringy edges all around with a sharp knife, rinse and drain them. Saute the onion in the olive oil in a saucepan, add the tomatoes and the beans and saute together for a few minutes. Add the water (the sauce should cover the beans) and bring to a boil. Add the parsley and the salt and stir. Cover and cook slowly for approximately 45 minutes. There should be a thick, oily sauce at the end. If you want to boost the dish up you can add two medium potatoes or four carrots, sliced thinly.
Recipe Archive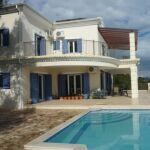 Corfu Premier Property
A selection of the most prestigious, exclusive, stunning & interesting
Corfu Property For Sale